Regular price
Sale price
S$55.00
Unit price
per
Sale
SOLD OUT
A versatile all ages prebiotic and probiotic powder that can be combined with dairy/nut/infant milk products. A neutral, dissolvable powder with 10 probiotic species and all important prebiotic fibre in the form of Fructo-oligosaccharide. 10 billion good bacteria per serve.
Immune Support

Assists Digestion
Description

Ingredients

Serving and Storage

Delivery
Probiotic+ BASE contains both essential prebiotic fibre (the food source for probiotics) and multi-strain probiotics. BASE is a versatile powder which can be added to food or drinks (including infant formula or expressed breast milk). The dissolvable powder is suitable for the whole family, from birth.

BASE also includes a high concentration of L. rhamnosus – a probiotic species which have been studied based on its potential role for improving skin issues. L. reuteri is another species that has been researched for its potential in improving infant colic symptoms.

Each 1 gram serve contains 15% prebiotic Fructo-oligosaccharide and 10 billion cfu of the following 10 probiotic species:

Lactobacillus rhamnosus
Bifidobacterium lactis
Bifidobacterium infantis
Lactobacillus paracasei
Lactobacillus plantarum
Lactobacillus casei
Lactobacillus salivarius
Bifidobacterium breve
Bifidobacterium longum
Lactobacillus reuteri
0 to 8 months: 1 level spoon (0.5g) daily
Insert powder inside lip and gum prior to feeding, or mix with formula or baby food prior to serving.
9 months to 3 years: 2 level spoons (1g) daily
Insert powder inside lip and gum prior to feeding, or mix with formula or food prior to serving.
3 years to adult: 3 level spoons (1.5g) daily
Take directly in the mouth or mix with food or liquid.

Store below 25 degrees Celsius and away from sunlight. Keep away from moisture and refrigerate once opened.

60 gram of powder in a HDPE Container.
0.5g spoon included.
Warning: Use only as directed or as prescribed by your healthcare professional. Not to be taken if immune-suppressed.

Free delivery in Singapore, Malaysia and Hong Kong.

International shipping costs are calculated based on weight and location with DHL Express. These costs are calculated at Checkout.

Please allow 1-3 business days for deliveries in Singapore.
Please allow up to 7 business days for international shipping. International orders may be subject to import taxes and customs duties, these fees are the responsibility of the customer.Please refer to your country's applicable duty and tax regulations.
View full details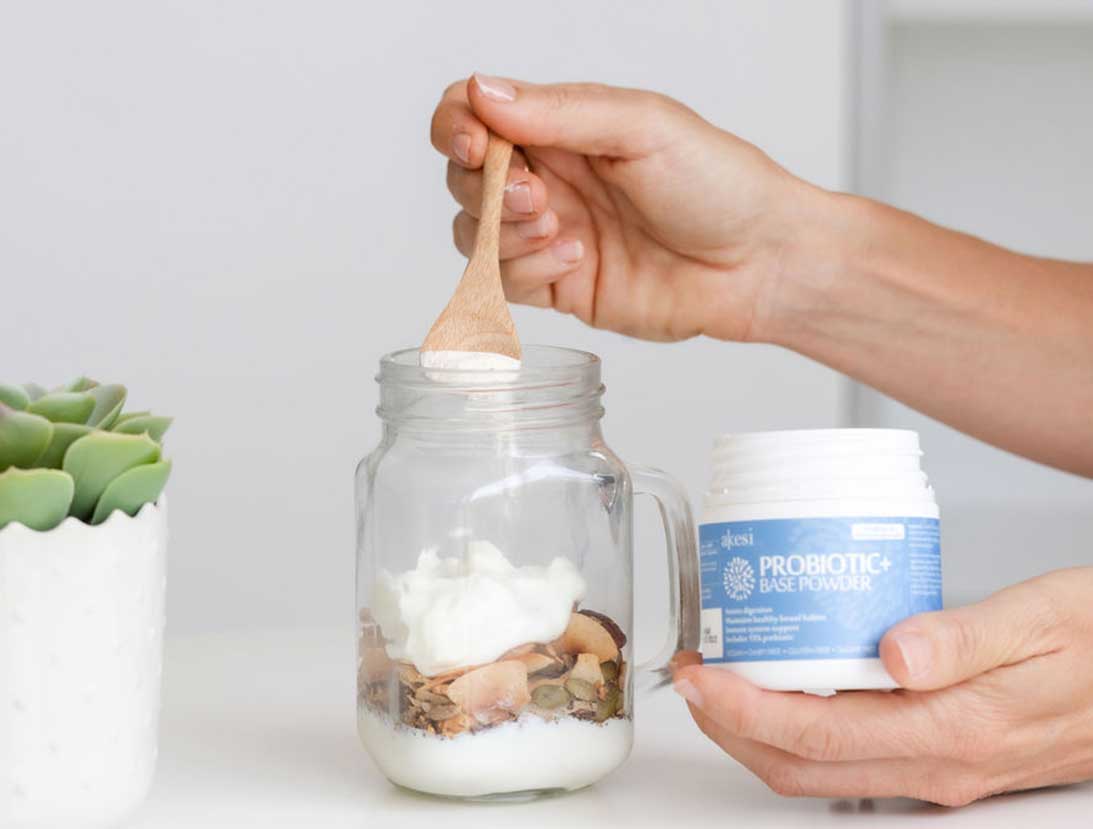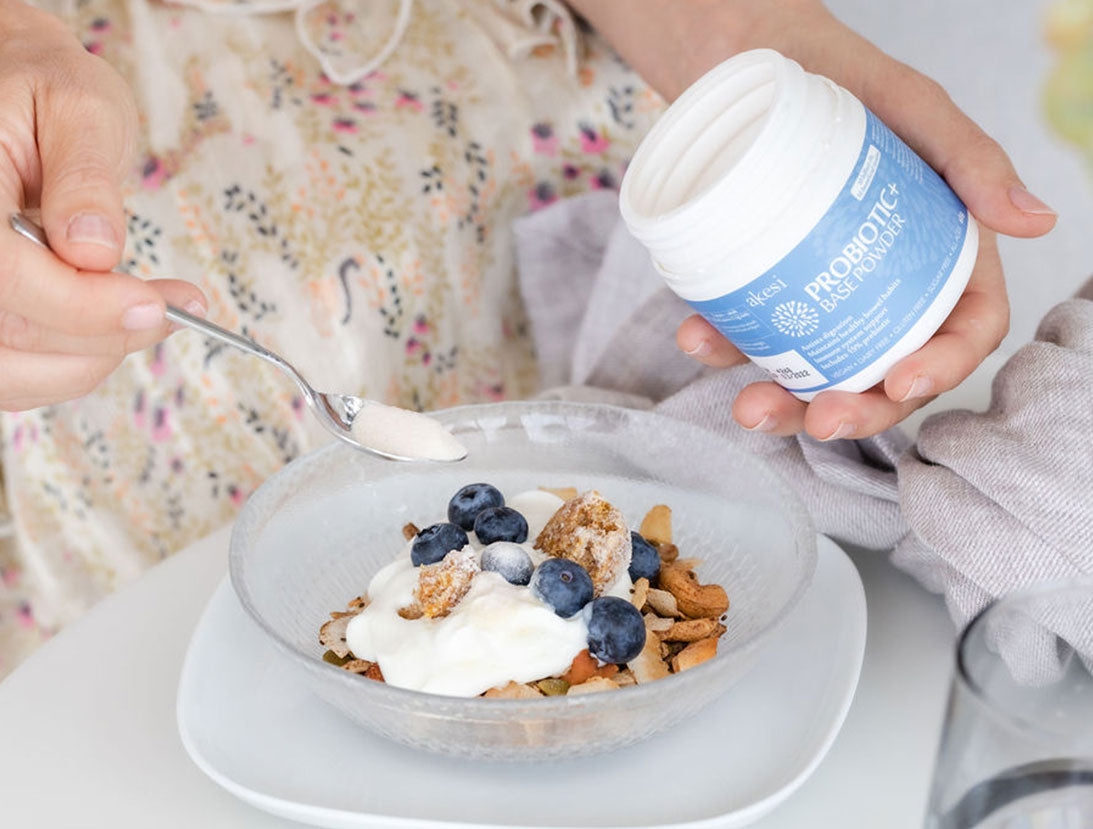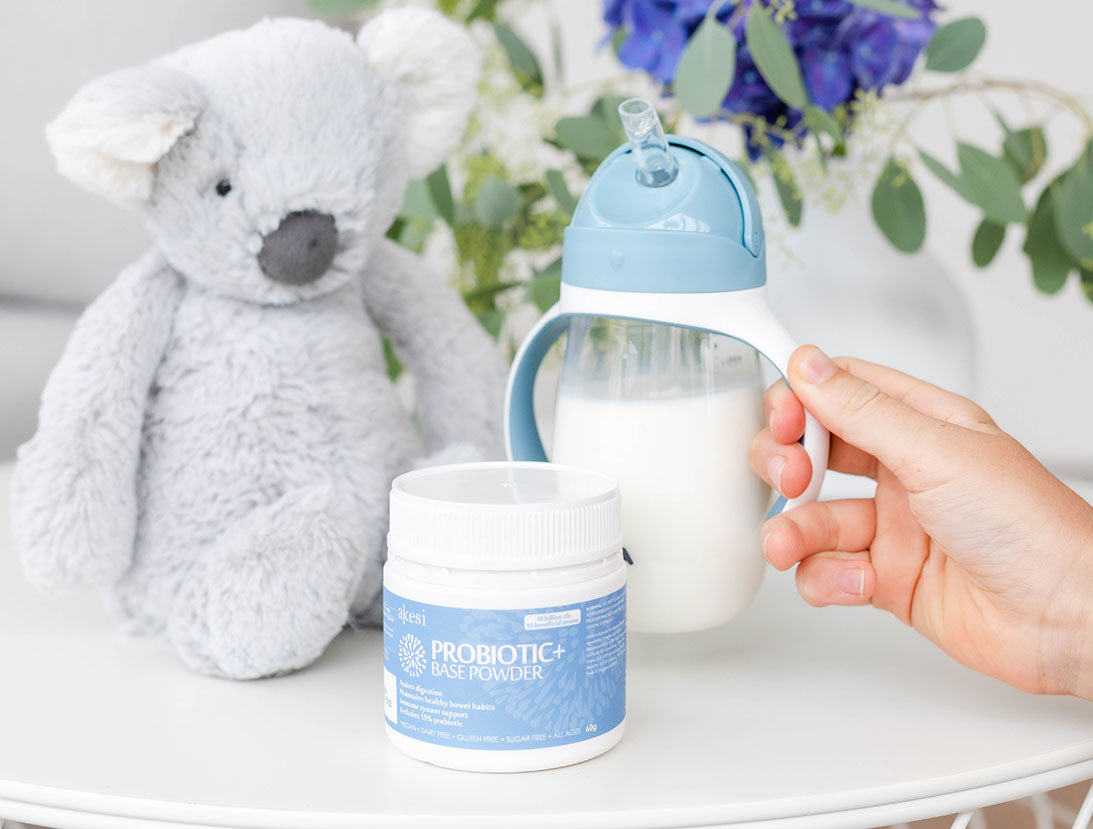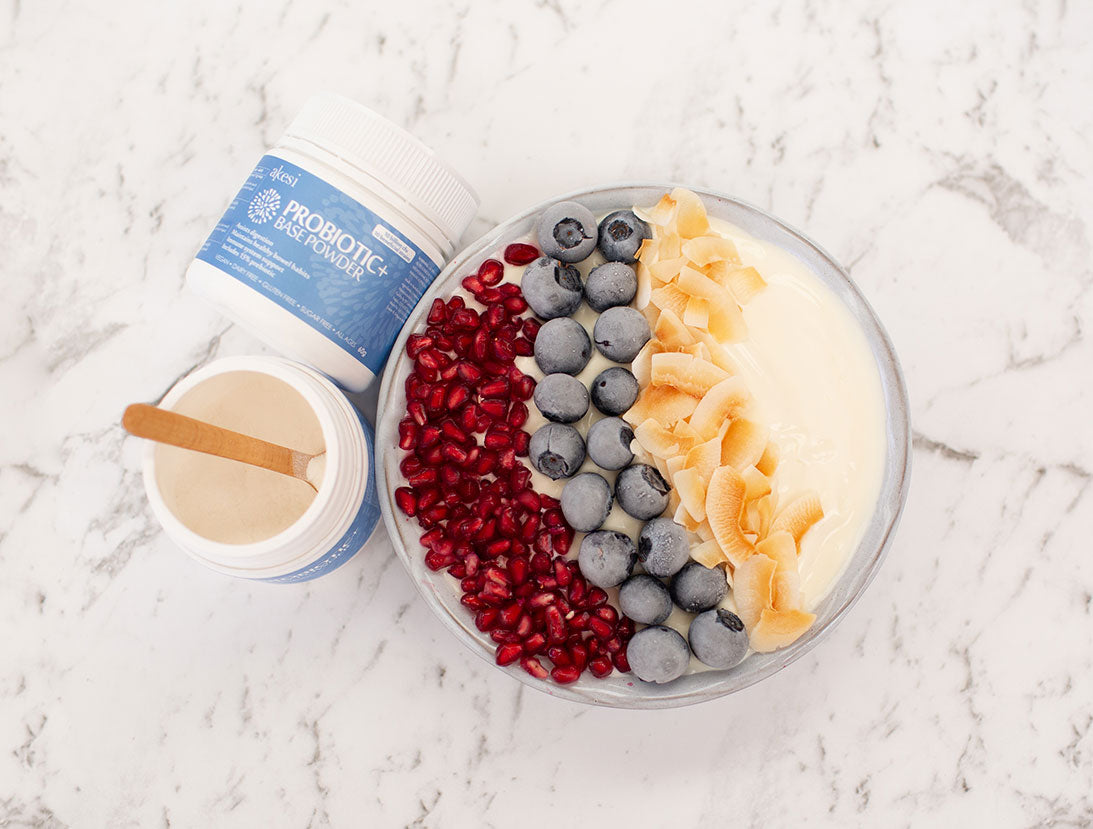 Best Probiotic!
My family has been enjoying Akesi products for about five years now. We left Singapore over two years ago so I am reliant on friends bringing it over for us! Really recommend it.
Truly both awesome product and service!
Akesi has awesome products! I use their BASE powder for my baby since 4mo. He has been pooping regularly everyday, and stop having gastric-related illness so far. I love their Berry Spritz, my husband is always asking me to make the berry juice for him! Not knowing it is added with probiotics that are good for him! To top it up, I am absolutely impressed by their service and respond time to all my queries. Once, I receive a BASE powder without spoon, they came the next day to replace a new one for me without question. Today, I made an order and forgot that I would be traveling on Sunday, I dropped them an email and immediately, they send the products to me. This is really top notch service that I wasn't expecting. I've recommended them to many of my mother friends and they are now all converted to Akesi probiotics for their babies as well. Truly both awesome product and service! THANK YOU!!!
We are huge advocates of the Akesi products - keep up the great work!
We were introduced to Akesi after an information zoom session hosted by F45 Holland Village, Singapore during lockdown. We have been using both the probiotic base powder and the bio-fermented berry spritzer ever since. Everyone seems to like the latter from a four year old guest the other day to my 60 year old husband who drinks it with sparkling water daily. It is also a delicious and healthy alternative to alcohol. We are huge advocates of the Akesi products - keep up the great work!
We love that these products are family friendly and dairy-free!
Thanks for the great service and advice! We love that these products are family friendly and dairy-free! My favorite is the probiotic elderberry boost powder which I eat straight off the spoon, my son prefers it mixed with a little water.