Regular price
Sale price
S$58.00
Unit price
per
Sale
SOLD OUT
Replenish your gut health with a delicious multispecies prebiotic, probiotic and postbiotic drink. Fermented with 10 probiotic species together with mixed berries to provide bioactive polyphenol anthocyanins, additional vitamin C and 10 billion good bacteria in every serve. Postbiotics include B. lactis and health promoting Short Chain Fatty Acids (SCFA).
Immune Support

Assists Digestion

Improved Formula
Replenish your gut health with a delicious multispecies prebiotic, probiotic and postbiotic drink.
Description

Ingredients

Serving and Storage

Delivery
Our improved formulation of Akesi Berry has been made utilising a lactic acid bacteria fermented base containing 5 polyphenol-rich berries to improve the bioavailability of the complex phytochemicals present in these ingredients. We inoculate this base with various beneficial bacteria to create a final product which has prebiotic, probiotic, and postbiotic components.

Akesi Berry contains polyphenols called anthocyanins and 10 different probiotics from the Bifidobacterium and Lactobacillus species. The postbiotic components in our Akesi Berry include B.lactis and short chain fatty acids (SCFA).

Akesi Berry is a bioactive substance with health-promoting effects that include antioxidant, anti-inflammatory, antibacterial, anti-adipogenic and neuro-protective properties.

Probiotic and postbiotic berry ferment: acai berry extract, blueberry, goji berry, cranberry extract (25% anthocyanins), maqui berry, vegetable-based glycerol, L. plantarum, L. rhamnosus, L. acidophilus, L. paracasei, L. salivarius, L. reuteri, L. casei, B. bifidum, B. breve, B. longum, B. lactis (postbiotic) wildberry natural flavour, stevia, L-ascorbic acid, red beet, acerola cherry (25% vitamin C), saffron extract.
Dilute 15mL (1 tablespoon) in 200mL of sparkling or still water. You may gradually increase to 45mL per day over 1 month. Can be enjoyed with or without food, any time of day.

Store under 30 degrees Celsius and refrigerate once opened.
500mL bottle with approximately 33 serves.
Shake before use.

No artificial colours or flavours.
Naturally preserved through fermentation.
Warning: Use only as directed or as prescribed by your healthcare professional. Not to be taken if immune-suppressed.

Free delivery in Singapore, Malaysia and Hong Kong.

International shipping costs are calculated based on weight and location with DHL Express. These costs are calculated at Checkout.

Please allow 1-3 business days for deliveries in Singapore.
Please allow up to 7 business days for international shipping. International orders may be subject to import taxes and customs duties, these fees are the responsibility of the customer.Please refer to your country's applicable duty and tax regulations.
View full details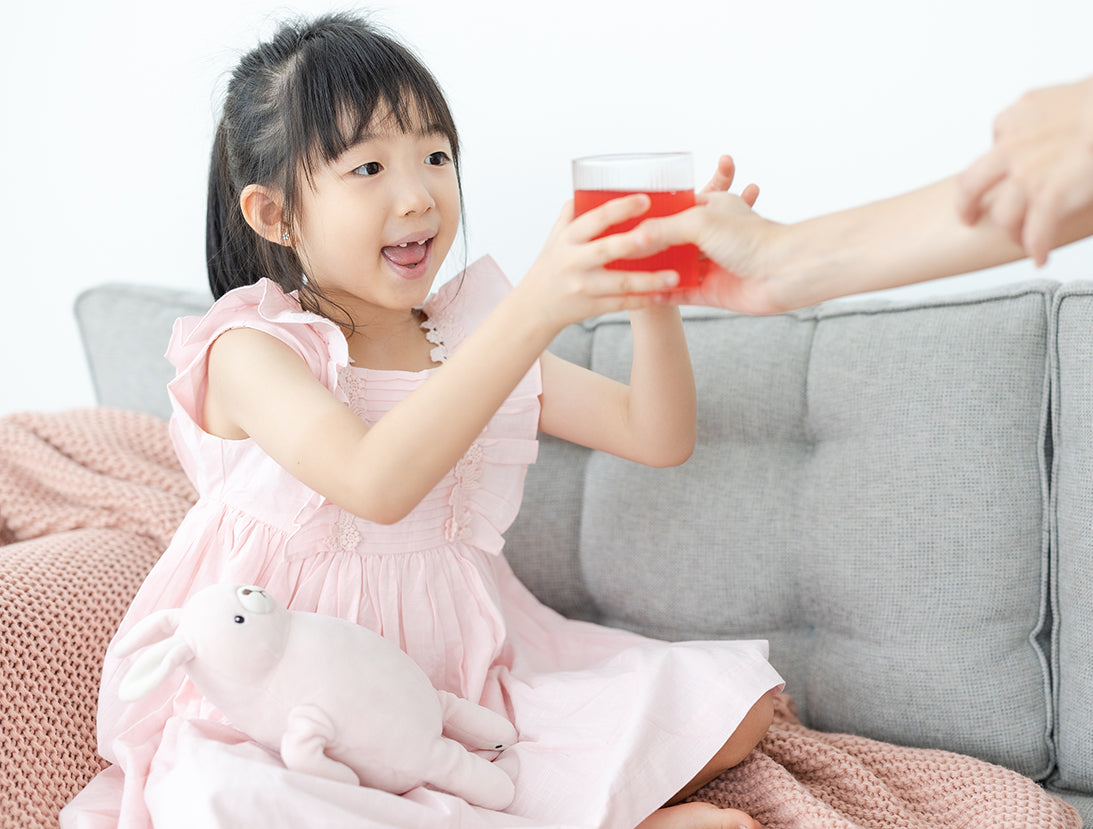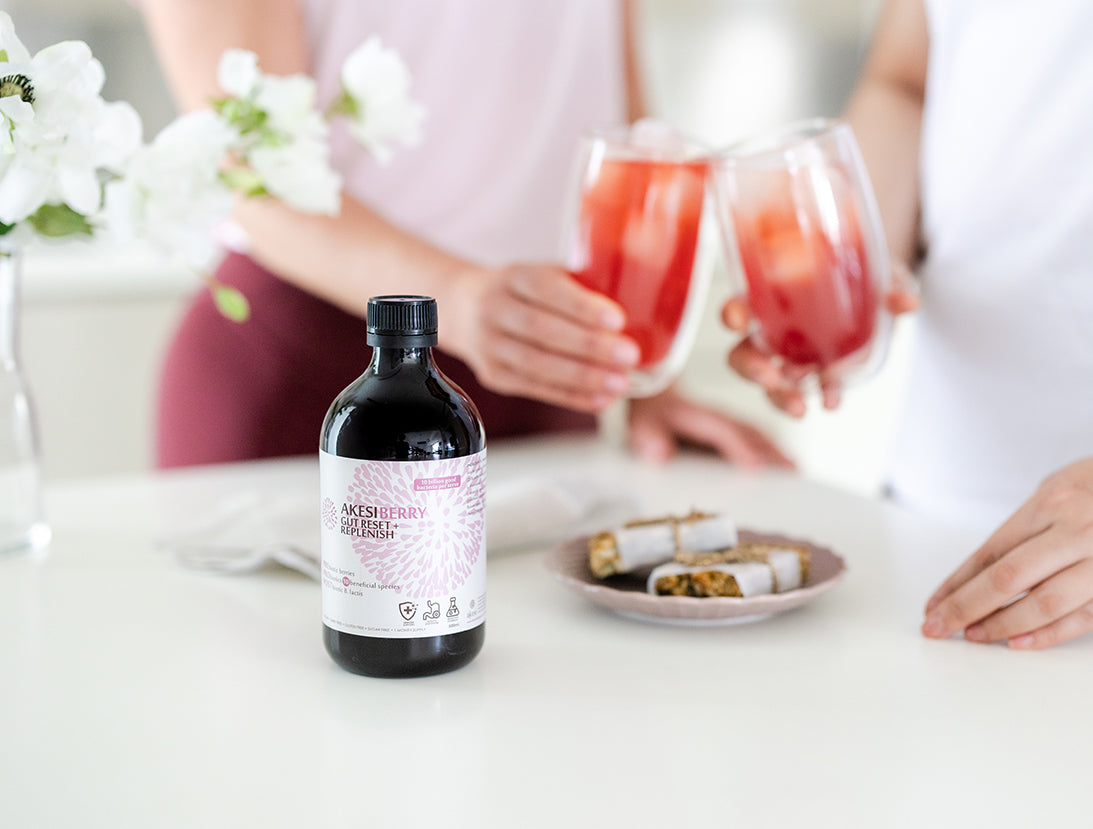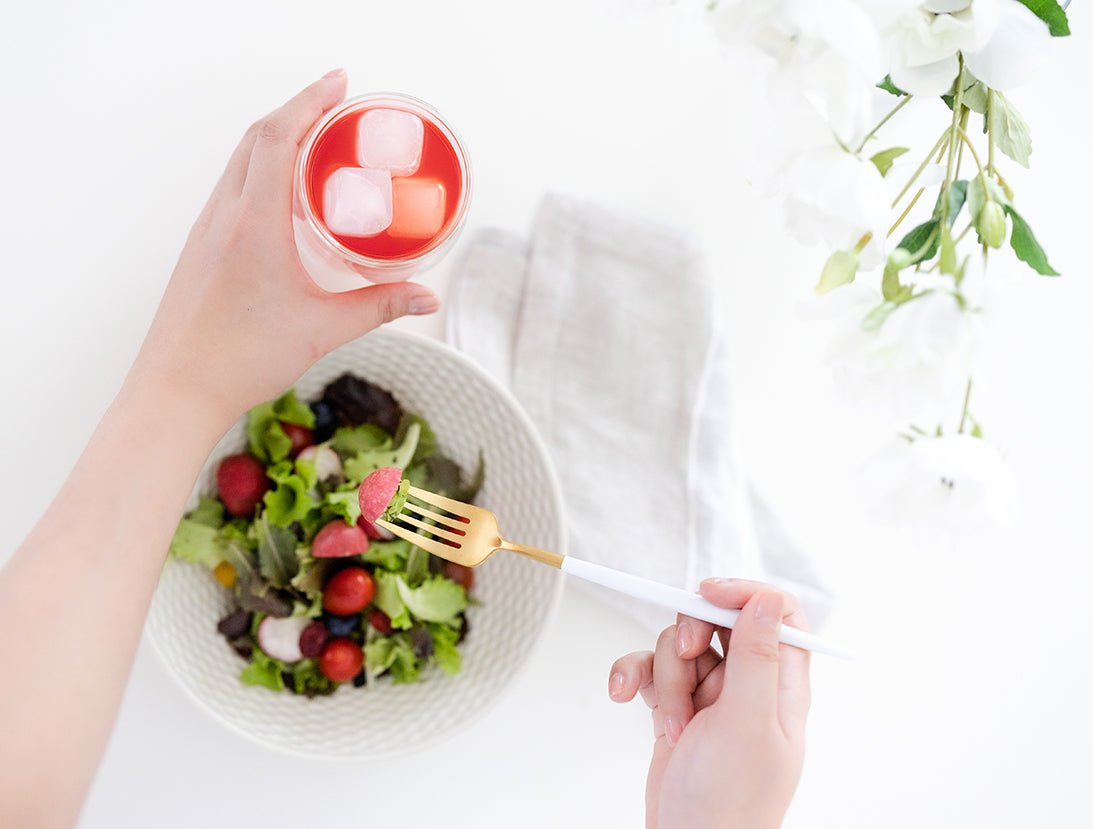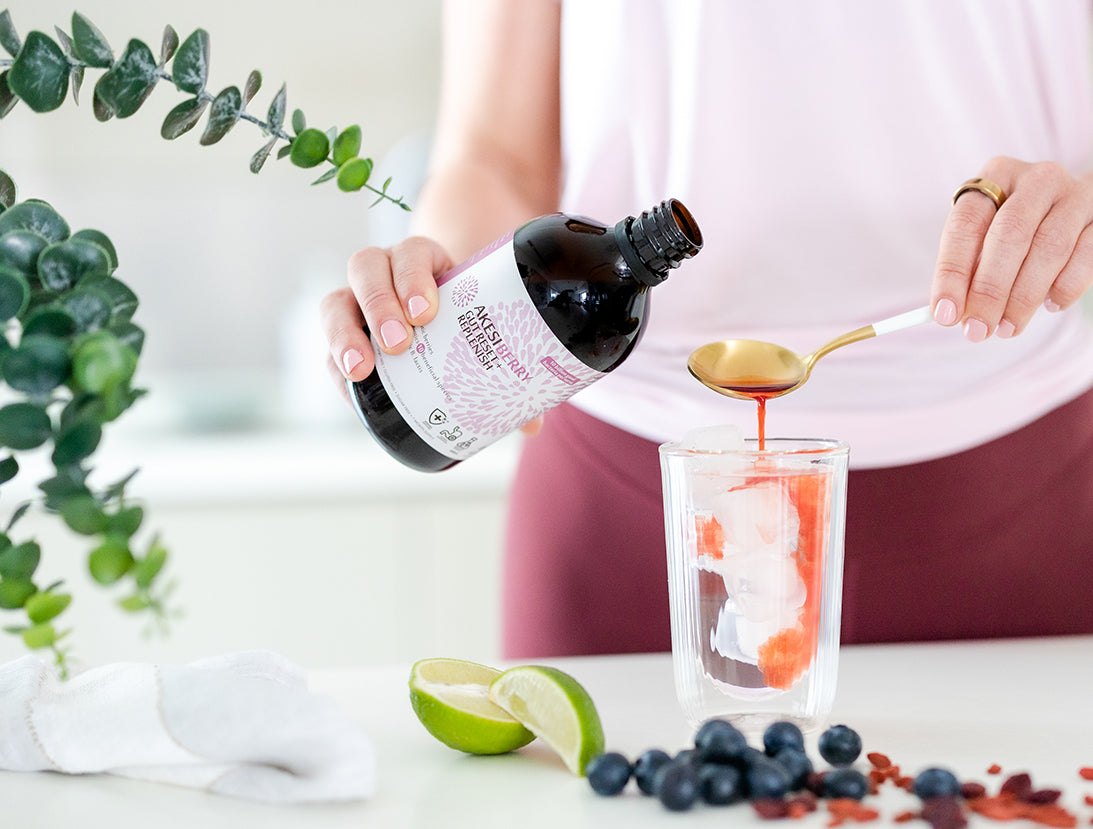 The products taste great
I bought the Berry Spritzer on sale to see if it could help with reflux and other gut issues. I wasnt disappointed and midway through the bottle I ordered the Papaya Tonic and some travel-sized bottles so that I can continue taking them on my upcoming trips. Delivery was always very fast, within 2 days at most and items are well-packaged. The products taste great and work much better than apple cider vinegar.
We are already experiencing a better overall wellbeing!
Me and my wife transited from Vitagen to Akesi as our primary source of probiotics cause Vitagen is too sweet. 2 months into the berry spritz we are already experiencing a better overall wellbeing! We decided to go for the subscription plan now.
We love the elderberry boost and berry spritzer, all time favourite!
Young and old love the products, it is good for their gut health. We love the elderberry boost and berry spritzer, all time favourite! The products were well packed and delivery was fast! Thank you for the Mothers' Day gift!